Season Four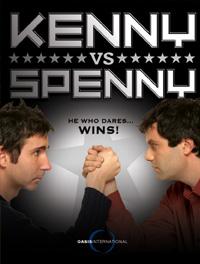 Air Date    6/11/2007

Season Four Episodes:
All episodes: 1 • 2 • 3 • 4 • 5

Season Four of Kenny vs Spenny, featured 10 episodes, of which Kenny won the most. The season aired between November 2007 and January 2008.
The DVD of Season Four will be released on August 12, 2008, featuring all 13 episodes. The DVD contained several bonus features: Deleted Scenes, additional scenes, commentary tracks, Kenny answers fan mail, Kenny and Spenny reflect on past competitions, Kenny and Spenny's hot mix, Who can pick the biggest booger?, Kenny and Spenny: Men on the Street.
The article is a Stub!
We need your help to make this page better, or we'll set Kenny's Kids on you!

Please expand the article as well as you can!