Donny Rose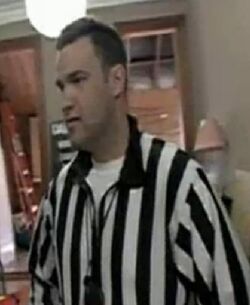 Years Active    2005 - 2007
Role    Unit Co-ordinator
Works with
Spencer Rice

Donny Rose was a member of the crew on Kenny vs. Spenny. He worked as a Unit Co-ordinator between 2005 and 2007. He was known to often support Spencer Rice, such as during "First One to Talk Loses", in which Donny quickly rushes to Spencer's aid when Kenny Hotz superglues his hand to his nightstand. Kenny brings Donny down into the basement and threatens to have him fired if he continues helping Spenny. Faced with that ultimatum, Donny decides that he will continue to help Spenny.
2007 marks Donny's departure as Spencer's Unit Coordinator. Donny was replaced by Kevin Morgan, who worked as Spencer's Unit Coordinator until the end of the series.
In February 2013 on Kenny Hotz Radio Ep #3, Spencer revealed that he was made to fire Donny Rose by Kenny. Kenny revealed in an AMA that he chose to fire Donny because he took too active a role in helping Spencer, calling the latter "lazy". Spencer backed up this claim.
The article is a Stub!
We need your help to make this page better, or we'll set Kenny's Kids on you!

Please expand the article as well as you can!